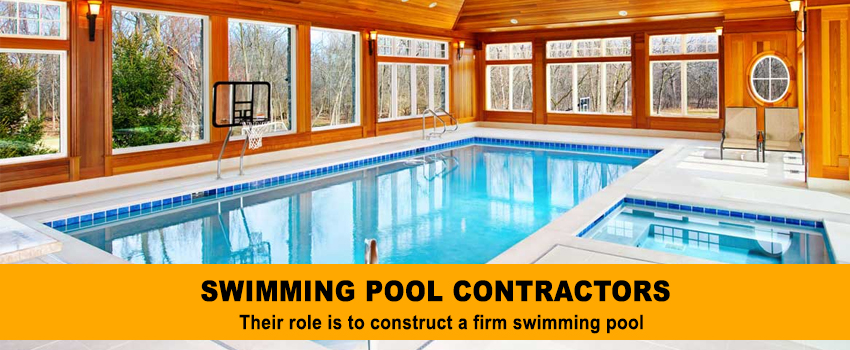 A swimming pool is a significant investment that requires proper planning, construction, and maintenance. While some homeowners may choose to build their pool, most prefer to hire professional swimming pool contractors. In this article, we will discuss the role of swimming pool contractors and what to consider when choosing the right contractor for your pool project.
Swimming pool contractors play a crucial role in the design, construction, and maintenance of swimming pools. By choosing a reputable contractor with experience, qualifications, and a good reputation, homeowners can ensure that their pool project is completed on time, within budget, and to their satisfaction.
What do Swimming Pool Contractors Do?
Swimming pool contractors are professionals who specialize in the design, construction, and maintenance of swimming pools. They are responsible for managing all aspects of the pool project, from obtaining the necessary permits to ensuring the pool meets all safety standards.
Site evaluation: Before construction can begin, the swimming pool contractor will evaluate the site to determine the best location for the pool.
Design and planning: Once the site evaluation is complete, the contractor will work with the homeowner to design a pool that meets their needs and fits within their budget.
Obtaining permits: Swimming pool construction requires permits from local authorities. The contractor will obtain these permits on behalf of the homeowner and ensure that all necessary inspections are completed.
Construction: The swimming pool contractor will oversee all aspects of the pool construction, including excavation, installation of the pool shell, plumbing, electrical work, and final finishing.
Maintenance: After the pool is completed, the contractor may offer ongoing maintenance services, including cleaning, chemical treatment, and equipment repair or replacement.
Benefits of hiring the professional swimming pool contractors
Professional expertise and experience: Swimming pool contractors have the experience and knowledge required to design and build a swimming pool that meets your specific needs and preferences.
Customized design: A professional swimming pool contractor will work with you to create a customized pool design that meets your specific requirements.
Cost-effective solutions: Swimming pool contractors have access to wholesale suppliers, which means they can purchase materials and equipment at a lower cost than homeowners can.
Quality workmanship: Swimming pool contractors have the skills and tools required to build a high-quality pool.
Choosing the Right Swimming Pool Contractor:
When choosing a swimming pool contractor, there are several factors to consider.
Experience and qualifications: Look for a contractor with several years of experience in swimming pool construction. They should also have the necessary licenses and certifications to perform the work.
Reputation: Check online reviews and ask for references from previous clients to ensure that the contractor has a good reputation for quality work and customer service.
Portfolio: Ask to see examples of the contractor's previous work. This will give you an indication of their design style and the excellence of their workmanship.
Communication: Choose a contractor who is easy to communicate with and who listens to your needs and concerns.
Cost: While cost is a significant concern, it should not be the only influence. Choose a contractor who offers competitive pricing but also provides high-quality work and excellent customer service.