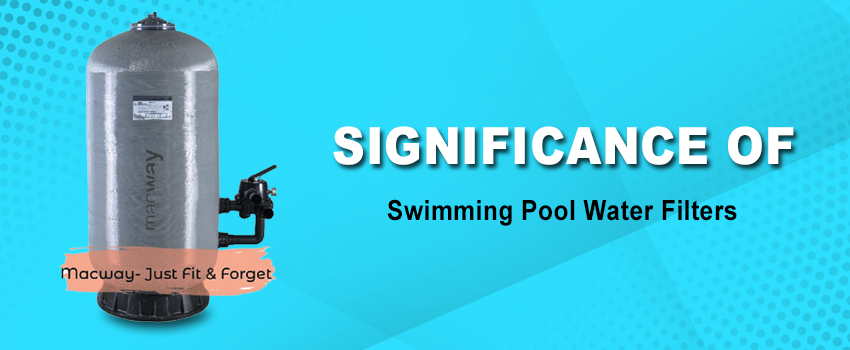 Swimming pool water filters are essential for keeping the water in the pool clean and safe for swimmers. They are crucial elements of any pool filtration system, clearing the water of pollutants, dirt, and impurities. In this article, we'll examine the relevance of swimming pool water filters. Let's have a look at their advantages for maintaining a pool's general cleanliness, health, and hygiene.
Clarity And Aesthetics Of Water
The ability of swimming pool water filters to enhance water purity and appearance is one of its main advantages. The filter makes the water pure and visually appealing by removing visible particles like leaves, dirt, and insects. The aesthetics of the pool are improved by clear water, making it more welcoming and fun for swimmers to use.
The filter keeps the water in the pool clear and free of unattractive debris, improving swimming for pool users.
Getting Rid of Pollutants and Impurities
Swimming pool water filters are made to remove toxins from the water, ensuring that it is clean and hygienic. The filter captures and eliminates tiny particles that might cloud the water or endanger swimmers' health.
The filter assists in maintaining a secure and hygienic swimming environment by successfully eliminating these contaminants. This lowers the danger of waterborne diseases and infections.
Improved Water Safety and Sanitation
Water filters for swimming pools are important because they may improve water cleanliness and safety. The filter is essential in limiting the development of dangerous germs and algae in the pool water.
The filter prevents the growth of germs that might have negative effects on health by continually purifying the water. This lowers the danger of infections and waterborne illnesses. This ensures that the pool water is always clean, sanitized, and safe for swimmers.
Enhanced Filtration Performance
Advanced filtration methods are used in the construction of contemporary swimming pool water filters to increase their effectiveness. The water in the pool is thoroughly filtered. All thanks to these filters' ability to catch and eliminate even the tiniest particles.
The effective filtration system ensures constant performance by preventing filter clogging and maintaining ideal water quality. Cleaner water, less maintenance, and a longer filtration system lifespan are all benefits of improved filtration efficiency.
Increased Pool Equipment Lifespan
Beyond water purity and cleanliness, swimming pool water filters are important. The filter aids in preventing damage and early wear to other pool equipment. It efficiently eliminates dirt and impurities from the water.
The filter stops material from getting in and clogging the pump, heater, and other parts of the pool circulation system. This increases the equipment's longevity, lowers maintenance costs, and ensures the efficient operation of the complete pool system.
Reduced Chemical and Maintenance Use
Water filters in swimming pools that are operating properly help lower the pool's overall maintenance needs. The filter aids in preserving the chemical equilibrium of the pool by eliminating pollutants and impurities from the water.
As a result, fewer chemicals are needed to maintain optimum sanitization and pH levels in cleaner water. Additionally, a clean, well-maintained pool requires less physical scrubbing and frequent vacuuming and skimming.
Cost-Effectiveness
In the long term, spending money on a high-quality swimming pool water filter might be a wise choice. A well-maintained filter promotes effective water circulation, lessens the chance of equipment damage, uses fewer chemicals, and requires less maintenance.
Costs for repairs, chemicals, and general pool upkeep are reduced as a consequence. A commercial pool owner may make money if their pool is clean and safe since it draws more swimmers.
Conclusion
Water filters for swimming pools are essential for keeping the water in the pools clean, safe, and attractive. Water filters provide a substantial contribution to total pool care by boosting water clarity, and eliminating pollutants and toxins. It improves water safety and hygiene and prolongs the life of pool equipment.
They are essential elements of any swimming pool filtration system because of their significance in fostering a pleasurable swimming experience.